Your branding and marketing deserves special attention
We offer a full line of creative services for Real Estate Marketing in Orange County all under one roof.
How much would it help you out to get all of your Real Estate marketing done at one place? We can design your Real Estate website, flyers, business cards, mailing campaigns and even photography your Real Estate properties. We have some of the best pricing in Orange County and typically save our customers 10 to 20% on all of their marketing services by keeping it under one roof. No more having to hunt for a printer, and a designer, and a photographer. We can handle all of this for you and we have over a decade of experience in each area under our belt.
Get a Free Quote
Tell us What You Need
The first step in working with us is telling us about your business and about what you need for your Real Estate business.
We Save You Money
After we hear about your Real Estate marketing needs, we'll introduce ourselves and send over a free quote on the services you're interested in.
Establish a Relationship
After we've worked together, you'll see our great customer service, work and pricing. You can reach out to us for whatever project you have and we'll handle it for you or we can give free guidance.
IF YOU CAN THINK OF IT, WE CAN DO IT.
We are your one-stop-shop for Real Estate Marketing in Orange County.
Real Estate Photography
We have experts in Real Estate photography on staff to handle any shoots you have. We can handle any caliber of home whether its $500k or a $6 million. We do drone, 3D tours, and floor plans too!
Real Estate Printing
We have a decade of experience in the print industry. Anything you need printed we can handle and ship directly to you.
Real Estate Graphic Design
We have full-time inhouse designers that can design anything you need from social media posts to postcards to blog posts.
Real Estate Logo and Identity
We can design your branding and identity from scratch or we can elevate your current branding.
Real Estate Email & Social Marketing
Tired of relentless amount of content you need to create for social media? We have full-time marketing experts to pump out great content and mailing campaigns for you.
Real Estate Web Development
We do full in-house Real Estate web development. Need a property website done? We can do it.
Next Level Real Estate Photography
Our team consists of some of the best Real Estate Photographers in Orange County. We also have a PRICE BEAT guarantee.
We guarantee our pricing is less than what you're paying or we'll beat it by 10%.
Learn More
WE'RE TRUSTED BY MANY
Here's a few of our clients


DON'T JUST TAKE OUR WORD
HERE'S WHAT OUR CLIENTS ARE SAYING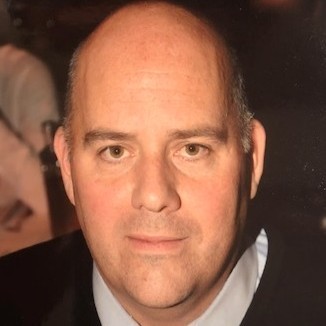 Matt created a website that truly represents our organization. It was thoughtful, easy to navigate, and very useful for staff and patients alike. His expertise comes with a lot of design insights which helped build each page. He also provided photography services for us and captured our health centers essence. Matt is talented and I recommend his services to anyone looking to enhance their website or recreate the image of their organization. Thank you Matt, we appreciate you.
Timothy Brown
CEO St. Jude NHC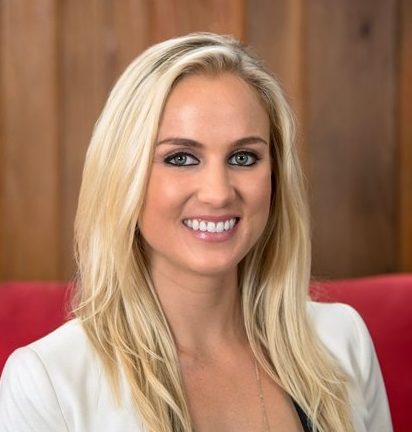 I am beyond blessed and fortunate to have met Matt and his team with Curry Studios. I have never seen such creativity and quality in graphic design. He takes my ideas and not only polishes them, but perfects and enhances them to dime pieces. I have hired him for almost all my design work and am very particular with who I work with being an established Orange County Realtor with multiple eyes watching my every doing. He also beat my company's pricing for print so I've hired him as my printing distributor as well. I will continue to refer out Matt and his team for graphic design and printing services and absolutely love working with them!
Britt Davis
CEO Britt Davis Group
Matt is a fantastic photographer!! He has been taking my listing pictures for quite a few years now, and I am really pleased with his work. Drone pictures and Matterport video walk-through photos really enhance the presentation of my listing on the MLS. Matt's fees are reasonable, and he responds quickly to inquiries. Highly recommend Matt.
Elize K.
Realtor, Honors Real Estate
Alright enough about us, let's focus on you!
We're excited to hear about your Real Estate marketing needs. Let's chat!
Get the conversation started by telling us what services you need and what would help your business. We're here to listen and save you money while providing top-notch service and product. We can hop on a quick and free no-string-attached call to hear about what you need, just schedule your call with the button below.
Schedule a Free 30 Min Chat
Experts in creative design and photography
Get in touch with us, we're ready to help!
Please contact us if you need highly trained and highly dedicated creative individuals to handle your creative needs.
Studio Address
409 Richland St., Santa Ana, CA 92701
WE WROTE THE BOOK ON DESIGN, LITERALLY
Subscribe and get our free E-Book!
STAY UP TO DATE WITH OUR WEEKLY DEALS AND CREATIVE TRENDS FROM OUR BLOG
* We don't share your personal info with anyone. Check out our Privacy Policy for more information.
STAY UP TO DATE WITH THE LATEST TRENDS
OUR LATEST POSTS